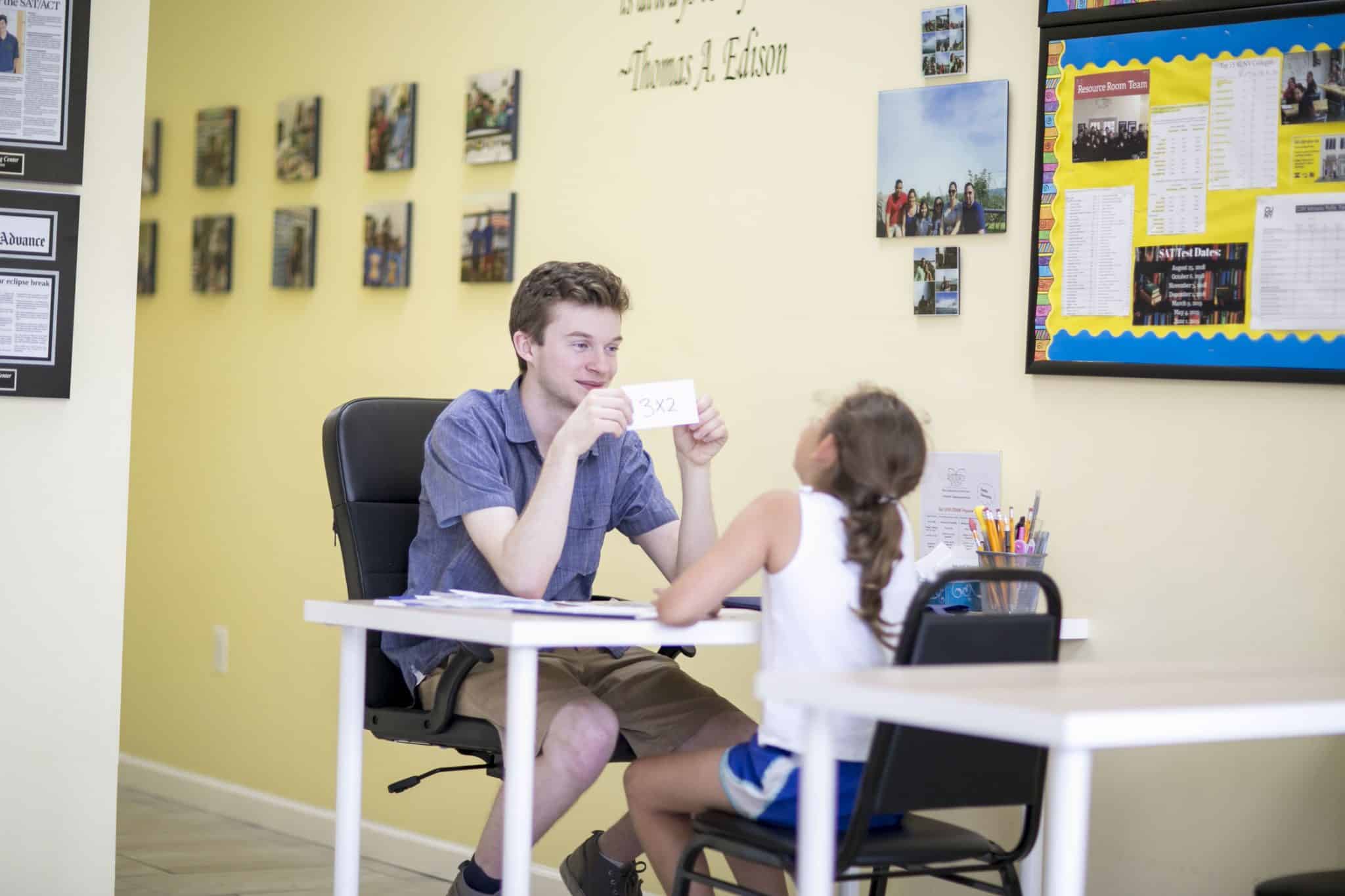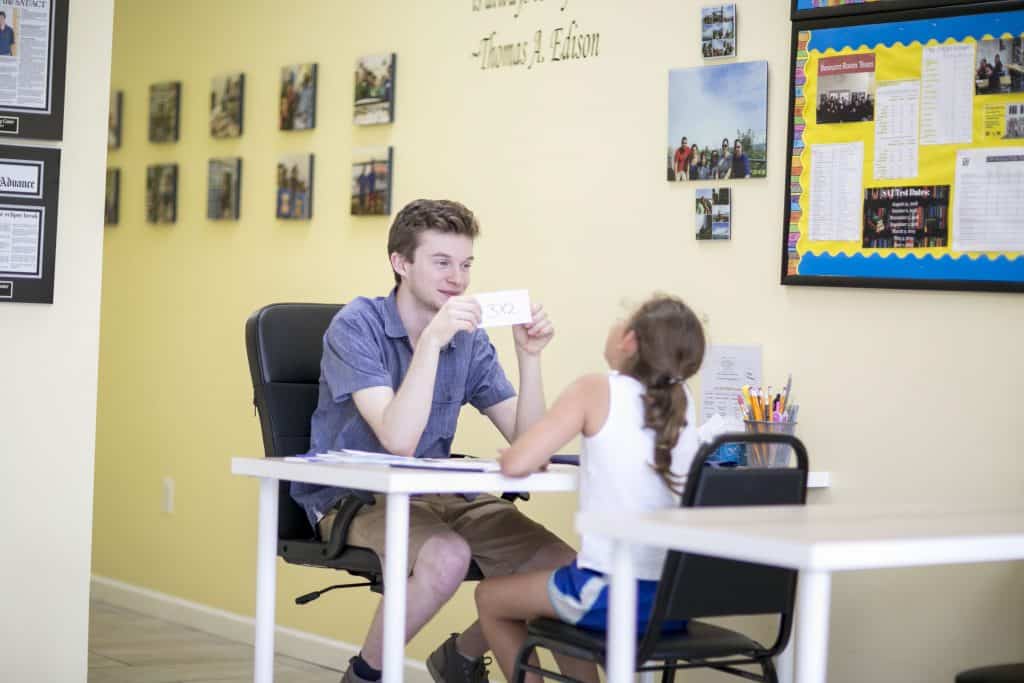 Additional academic support benefits all types of students. Through our private tutoring sessions, school assignments can always be addressed by any of our teachers and tutors on staff.
Homework Help and Tutoring at The Resource Room Learning Center: Empowering Students, Enriching Education
Working alongside a student may be a difficult task for many parents. The stress of teaching your own child combined with new additions to the curriculum, or revamped approaches to problems can lead to a high level of frustration for parents and students. We understand these challenges, and that's why we offer expert Homework Help and Tutoring services at The Resource Room Learning Center.
Our Approach to Homework Help and Tutoring:
Expert Teachers and Tutors: Our team is composed of experienced educators who are not only passionate about helping students succeed but are also experts in educational curriculum at all levels from Pre-K through High school. They possess a deep understanding of various subjects and are equipped with effective teaching methodologies to cater to individual learning needs.

Individualized Assistance: We recognize that each student has unique strengths and areas of improvement. With our personalized tutoring approach, we offer one-on-one support to address specific challenges and reinforce understanding, ensuring your child receives the attention they need.

Google Classroom and Canvas Support: As technology becomes increasingly integrated into education, our tutors provide guidance in managing online platforms like Google Classroom and Canvas. We help students navigate through digital assignments, submit work, and make the most of the virtual learning environment.

Delta Math Mastery: Mathematics can be a complex subject for many students, which is why we provide specialized support for Delta Math – a program aimed at improving math skills and understanding. Our tutors work alongside students to strengthen their mathematical foundation and boost confidence in problem-solving.

Time Management Skills: We believe that time management is crucial for academic success. Our teachers and tutors not only assist with homework completion but also impart valuable time management strategies to help students stay organized and effectively manage their workload, setting them up for success in their studies.

Concept Reinforcement: Our focus is not just on completing assignments but also on reinforcing core concepts. We take the time to ensure that students grasp fundamental principles, enhancing their overall comprehension and academic performance.
Why Choose The Resource Room Learning Center for Homework Help and Tutoring?
Proven Track Record: Over the years, we have helped numerous students improve their grades, develop a love for learning, and build essential study skills through our tutoring services.

Nurturing Environment: We foster a supportive and encouraging atmosphere where students feel comfortable asking questions, seeking help, and embracing the learning process. Our tutors create a safe space for students to explore their potential and grow.

Flexibility and Convenience: Our Homework Help and Tutoring services are available on flexible schedules, accommodating the needs of students with various commitments and extracurricular activities.

Comprehensive Support: Beyond homework assistance, we also provide test preparation, subject-specific tutoring, and academic mentoring to foster holistic growth. Our goal is to equip students with the tools they need to succeed not only in academics but also in life.

Parental Involvement: We believe that parental involvement is vital in a student's academic journey. Our center maintains open communication with parents, providing regular progress updates and suggestions for further improvement, ensuring parents are engaged in their child's learning progress.
Join us at The Resource Room Learning Center, where our dedicated team of teachers and tutors are ready to empower your child to achieve academic excellence. With our Homework Help and Tutoring services, we aim to make learning enjoyable, rewarding, and a stepping stone to future success. Contact us today to schedule a consultation and take the first step towards unlocking your child's full potential.
What are the Benefits of Homework Help?
Simple! Most students do not know how to study correctly. Classroom teachers are there to teach content NOT study habits. Study habits should be developed from a very young age and often students who breeze through easier content in the early years of education are shocked when they see something they can't easily absorb as the material increases in complexity.
Once the homework becomes too time-consuming for parents to assist with, we can step in. One hour instructional periods allow students to both complete homework assignments and build fundamental study skills necessary for success in the classroom.
Factors to Consider
Many parents wonder if tutoring is necessary for students who are on or above grade level.
Students who complete all homework assignments, in all subject areas, and do so with a higher degree of efficiency, increase their overall average in each class by 10% or more. When students complete all homework assignments, they move the content into their long-term memory, which results in higher exam grades. Homework help provides structure, rigor, and increases comprehension. We make sure they are completing all their assignments, and make sure they understand the content completely.
I DON'T THINK MY CHILD'S TEACHER ASSIGNS ENOUGH HOMEWORK…?
No problem for the teachers at the Resource Room. Since we are staffed with licensed teachers…we have no problem providing your child with assignments that reinforce the content taught in class and in our sessions.