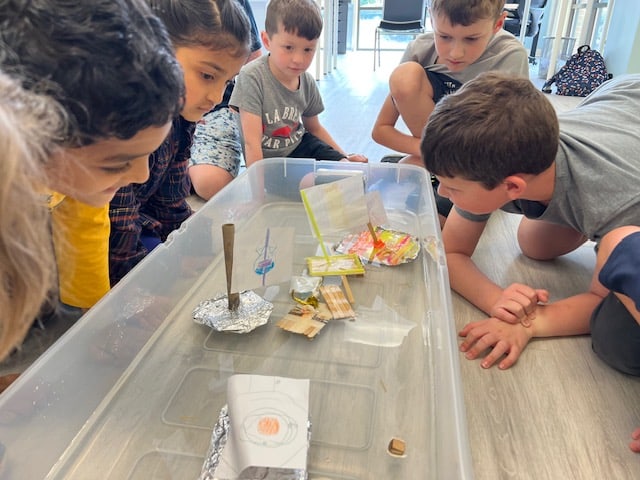 Looking for an educational experience during Track Out or for your home-schooled student? Our STEM and Enrichment Programs offer a unique opportunity for students to learn in a hands-on "funducational" manner during the day.
STEM Learning at Resource Room for students on Track-Out, Homeschool, or Summer Vacation!!!
Our Track Out, Summer Camps, and Single Session STEM Saturdays are for students grades K-6. 
STEM Academies run from 8:30 a.m. to 3:30 p.m. Monday through Friday on scheduled weeks. For Early drop off and Late Pickup please contact us to inquire about avaiability. 
Students will engage in various HANDS-ON STEM ACTIVITIES that are structured and curriculum based. We deliver a wide variety of STEM Activities, incorporating everything from Paper-Bag Science all the way up to and including technology-based activities using block-based coding.
Our Programs focus on scientific principles, technology based problem solving, and team building skills. Our programs are structured, engaging, and education based. 
Technology-based STEM programs highlighted throughout our website will be utilized during our daytime programs throughout the year. Each week will be themed to address particular STEM principles. Our offerings will include, but are not limited to:
Drones: Scoot drones (k-2) and Coding with Tello (3-6)
Robots: Coding with Mousebot (K-2) and Coding with Mbot (3-6)
3D Printing: (Grades 3 – 6)
Lego Robotics: (BriqQ and Spike) (ALL)
Hands on STEM experimentation and activities.
We also offer STEAM Saturdays, which are Single Session Steam Programs.
Saturday DROP OFF programs running on select weekends from 12:00-3:00p.m.
Make sure to sign up for our newsletter to receive updates when we announce new days and offerings. 
UPCOMING Academies (Camp) Schedules!
| Course Name | Date |
| --- | --- |
| STEM Camp 2023 | March 27 - 31 |
| STEM Camp 2023 | April 24 - 28 |
| STEM Camp 2023 | May 15 - 19 |
| STEM Camp 2023 | June 19 - 23 |
| STEM Camp 2023 | July 10 - 14 |
| STEM Camp 2023 | July 24 - 28 |
| STEM Camp 2023 | July 31 - August 4 |
| STEM Camp 2023 | August 14 -18 |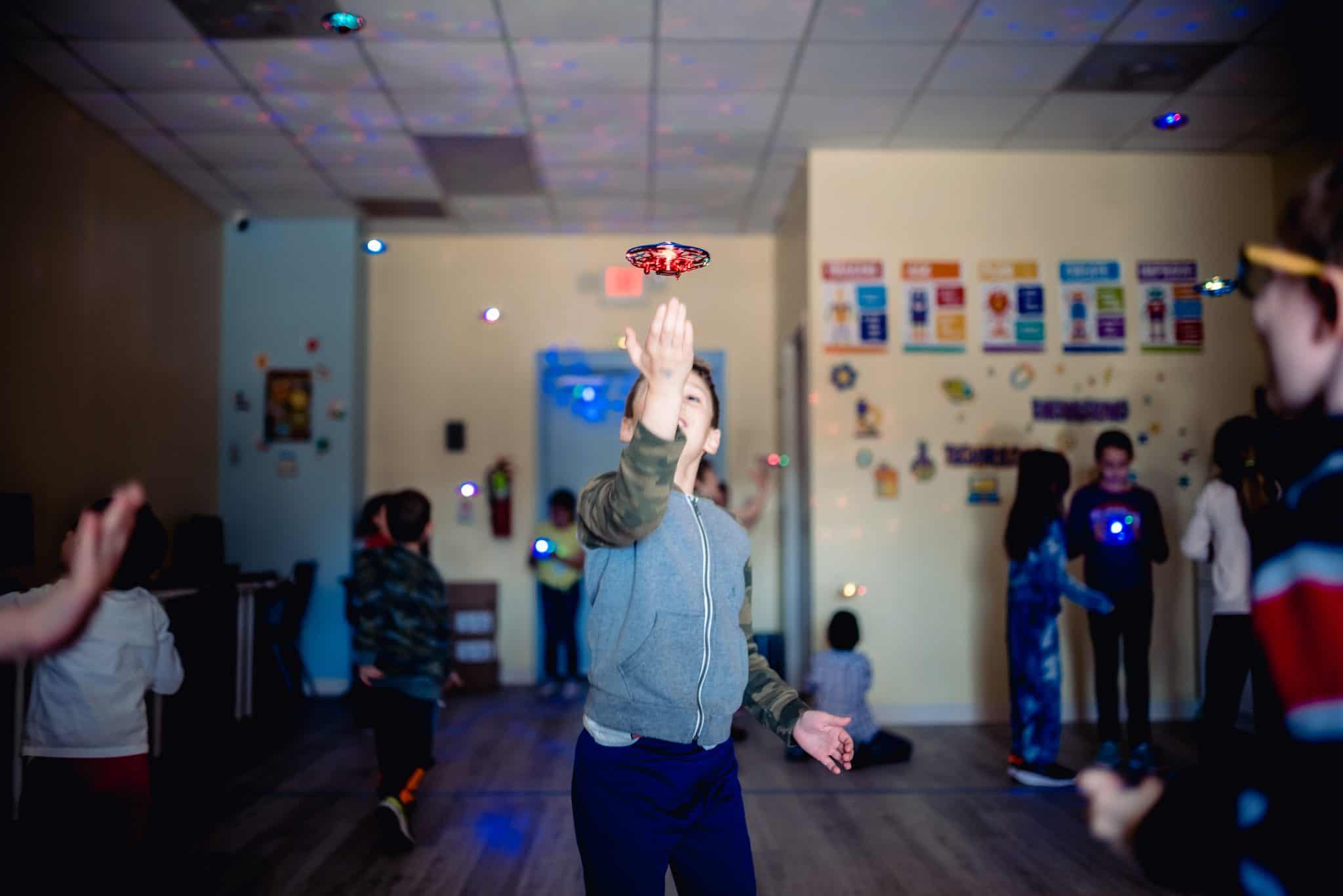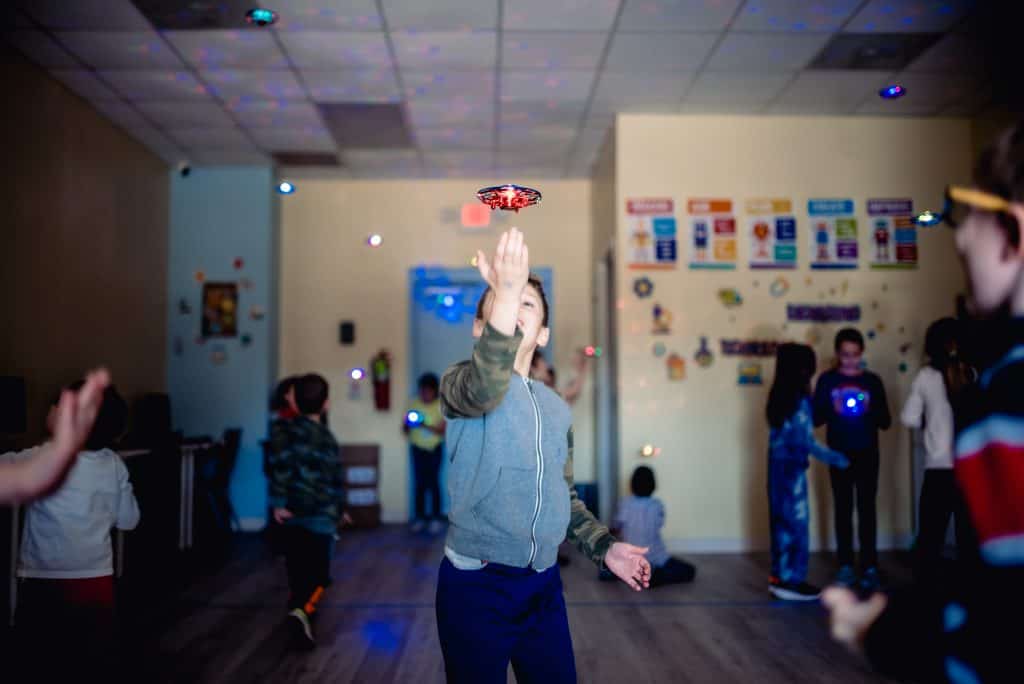 For students who need an extended day we do offer the option to add on extra hours up to 4:00. Please just give us a call to go over extended hours options. 
 Have more than one student to enroll or your student would like to bring a friend? We offer Sibling and Buddy discounts as well for our STEM Academies.
Some parents have asked us what is STEM? The definition of STEM is science, technology, engineering, and mathematics, considered as a group of academic or career fields (according to dictionary.com). It is also known as STEAM as art was added to the acronym later on!

Our goal prepare children for STEM majors (in college) like Medical, Mechanical Engineering, Information Systems, and much more! We help educate the future great men and women in STEM that continue on to make great advances in technology, science, and more!
Mealtime and Snacks:

For Camp weeks we ask that students bring a bagged lunch for mealtime. To make sure we do not have any cross contamination for students who may be sensitive to nuts we ask that bagged lunches do not include any nut-based product, including Peanut butter and Jelly sandwiches.
We do have refrigeration on-site and we will always have healthy snacks, juice boxes, and bottled water on-hand for our students as well. Fridays will be pizza day courtesy of our neighbors at Domino's. If you wish your student to partake you do not need to bag a lunch for that day. Pizza is on us!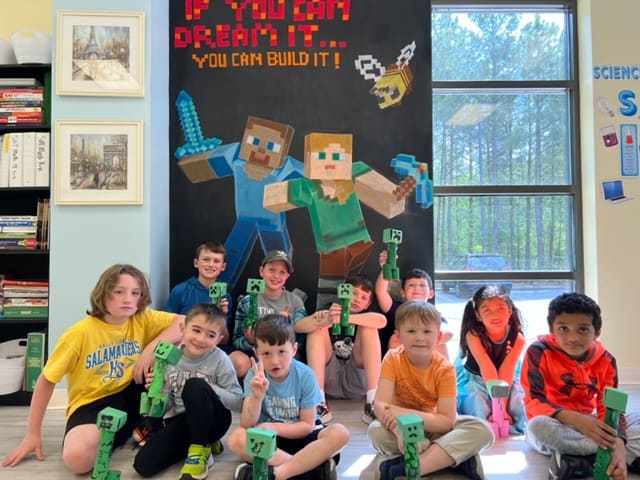 For more information, or to join us click the button below.